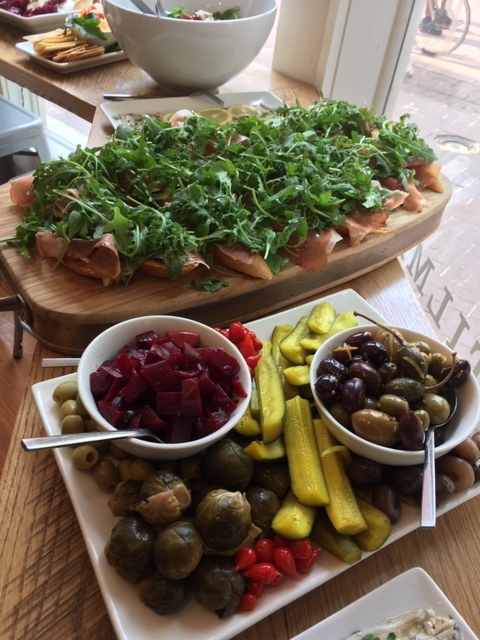 We LOVE to party. So much so, that we'll host yours!
From private happy hours to rehearsal dinners and more, we'd be honored to celebrate with you. Choose from a range of cheese, charcuterie, small plate, and sandwich options and pair it with our incredible beer and wine selection to make your event one to remember. Drop us a line using the form below and we'll throw on some party music.
Space Rental fees are $1500 for weekdays (Mon-Thurs) & $2500 for weekends (Fri-Sun).
Semi-private parties can be arranged with a minimum starting at $750. Attendance for semi-private events is capped at 15.
Minimum Food & Beverage packages will vary, depending on the size and type of event. Everything ordered at the event will count towards the minimum, and if the minimum is not reached during the event, the difference will be due at the end of the event.
Tax and service fees are not included in the minimum.
A 20% gratuity will be added to the food & beverage portion of the tab.
A 50% deposit is required to book all events. Balance is due at the end of the event. Deposits are fully refundable with a 60 day notice, and 50% refundable with a 30 day notice.